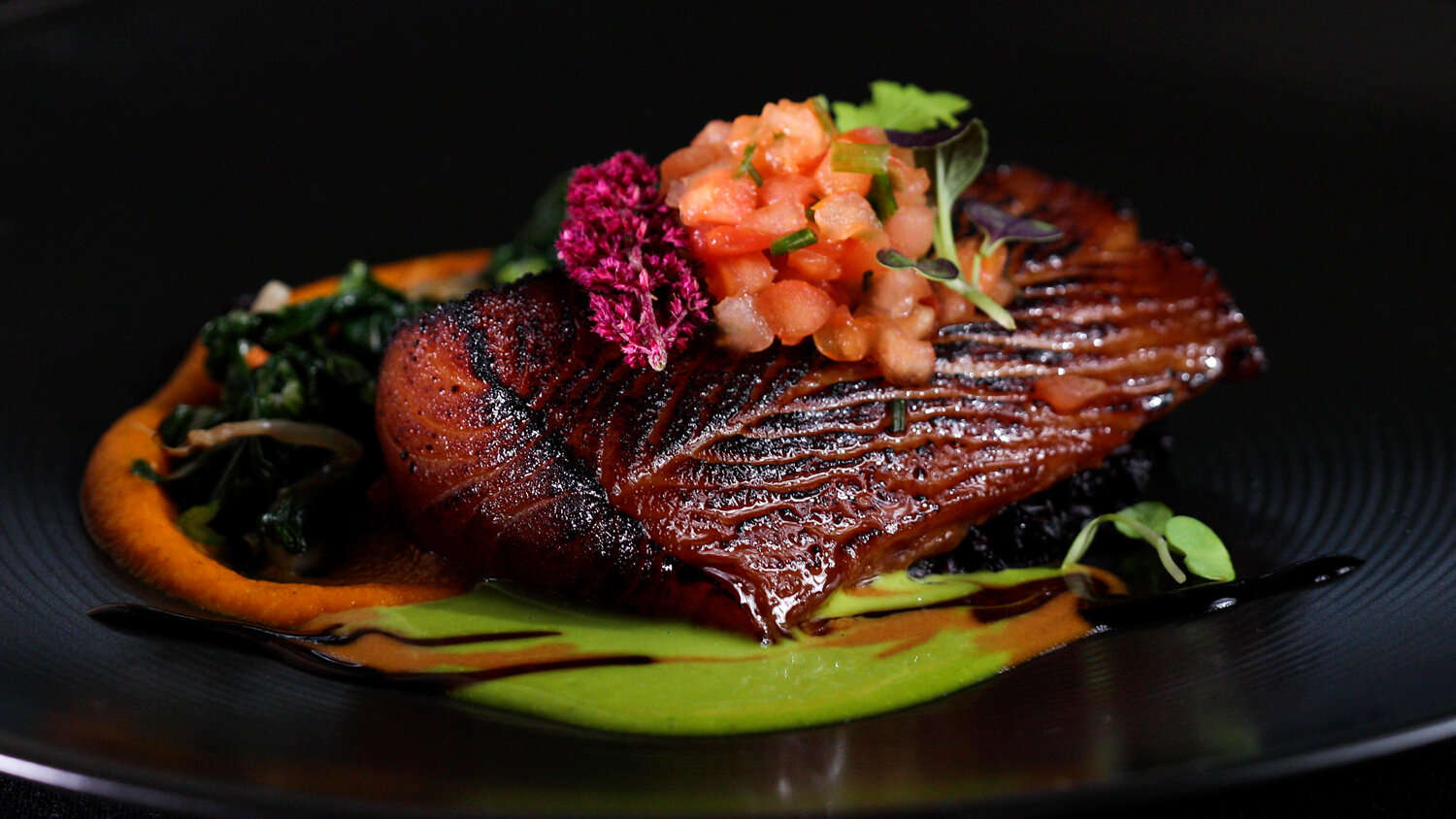 Maui Restaurants
Mama's Fish House:
Nestled in a picturesque beachfront setting, Mama's Fish House is renowned for its fresh seafood, showcasing the flavors of Hawaii in every dish.
Leoda's Kitchen and Pie Shop:
This rustic eatery is famous for its delectable pies, savory dishes, and wholesome farm-to-table comfort food.
The Plantation House Restaurant:
Overlooking the Kapalua coastline, this restaurant serves up a fusion of Hawaiian and American cuisine with breathtaking views.
Merriman's:
Chef Peter Merriman's dedication to locally sourced ingredients shines in every dish, delivering a farm-to-table dining experience.
Hali'imaile General Store:
A Maui classic, this charming spot offers Hawaiian-inspired dishes with a contemporary twist in a plantation-style setting.
Monkeypod Kitchen by Merriman:
Known for its innovative cocktails and locally sourced dishes, Monkeypod Kitchen is a lively place for happy hour or dinner available in Ka'anapali and Wailea
Roy's Kaanapali:
Chef Roy Yamaguchi's restaurant offers a fusion of Asian and Hawaiian flavors in a stylish setting with ocean views.
Sansei Seafood Restaurant & Sushi Bar:
Sansei is a go-to spot for sushi enthusiasts, offering fresh seafood and creative sushi rolls in a lively atmosphere.
Nick's Fishmarket Maui:
An upscale seafood restaurant in Wailea, Nick's Fishmarket provides a refined dining experience with fresh seafood and fine wines.
Coconut's Fish Cafe:
This casual spot serves up delicious fish tacos and seafood dishes in a friendly atmosphere, perfect for a quick and tasty meal.
The Mill House:
Set on a Maui plantation, The Mill House offers farm-to-table cuisine, showcasing the island's bounty in a scenic setting.
Duke's Beach House:
Named after legendary surfer Duke Kahanamoku, this beachfront restaurant features Hawaiian-inspired dishes and live music.
Cafe O'Lei:
Known for its diverse menu featuring Pacific Rim and Asian fusion cuisine, Cafe O'Lei offers a range of dining options to suit every palate.
Da Kitchen Cafe:
A local favorite, Da Kitchen serves hearty Hawaiian plate lunches and comfort food, including generous portions of kalua pork and lau lau.